A lame joke that I've been hearing since childhood goes like:
A teacher asked a girl ''What do you want to be when you grow up?' The girl replies spontaneously 'I want to become a dulhan (bride)'.
Sadly enough, this lame joke is a bitter reality. I come from a fairly conservative family; one, in which the concept of working women is almost unheard of. Women in my family are brainwashed into believing that their ultimate aim in life is to get married. That shadi is the penultimate deal- the pinnacle of their existence. Because of this, many females stay at home after getting their undergraduate degree, getting fatter by the day, waiting for the time when an ugly chartered accountant with big bucks will come for them in a white Land Cruiser. This is when they embark upon a journey comprising of endless roti-making. (Rotis are unleavened flatbread made out of flour).
I am ashamed to admit this, but I have never made a roti in my life. Yet, there are females who are rigorously trained in the art of roti making-from kneading the dough, to making a plump paira (round ball), rolling out the perfect circle of flour to tossing it onto the tava (griddle) with flair. However, this doesn't bode well with my thoughts. Pakistani families expect to get their daughters married into a family that would at least be as well off as theirs, if not richer. Aren't my in-laws expected to have servant like I do? Isn't Mr. Perfect Chartered Accountant supposed to be rich enough?
'Good' girls are always associated with domesticity. Why? Am I not good enough if I work in an office and am not at home to make rotis for the midday meal? Am I bad if my saas (mother-in-law) does not get the satisfaction of bossing me around in the kitchen? Is it really that awful that my children might believe my rotis to be inedible, even though I look after them and bring them up to the best of my abilities?
When I was doing A level Economics, I learned that our GDP is grossly understated since domestic work done by housewives is not included. Apparently, housework done by wives should be paid for. Should I learn to make rotis so that my susraal (in-laws) has the smug satisfaction of saving up on maasi (maid) expenses? If that's really the case, then Mr. Chartered Accountant is more than welcome to marry a maasi who makes perfect rotis.
I don't mean to say that one shouldn't learn how to make rotis at all. But I want to be known as someone who is much more than a roti pakanay wali (roti maker)- an individual who is capable of much, much more, and is actually getting a chance to prove it. Roti pakana is an achievement in itself, but isn't having a career an achievement too?
I use roti pakana (making rotis) as a euphemism for having no ambition. A girl who truly doesn't want a career is more than welcome to become a roti maker. But those who study in the best institutes of the country and end up becoming just that are wasting their talent and the country's resources. At least guys who would've enrolled in their places would've contributed more to their family's well-being and to society in general.
When I was younger, and Indian television was all the rage, me and my siblings used to watch the Asian Sky Shop segment with great fascination. One thing that enthralled me was the roti maker- a circular, steel-based electronic machine, very much like a sandwich maker. I used to watch the ad with awe that showed a perfectly round roti swelling up and lifting the top of the roti maker in a matter of minutes. When I get married, that roti maker is bound to be my most prized possession. And that's what I triumphantly announce whenever anyone brings up the topic at home.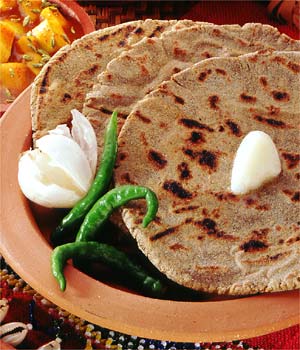 (Google Images)